Struggling with her father's death, Nina meets Jared Ryel, presumably by chance. However it soon becomes clear that he knows more about her than even close friends. When her father's former associates begin following her in the dark, Nina learns that her father was not the man she thought he was, but a thief who stole from demons. In searching for the truth behind her father's death, she stumbles upon something she never expected, and something Hell wants, that only she holds the key for. Jared risks everything to keep the women he was born to save, by sharing the secret he was sworn to protect.
I would like to start with talking a little bit about the characters.
I love Nina and Jared! Nina is feisty, funny and strong which is exactly what we love about our female leads, right? She has some hard times in her life but when Jared comes into her life he gives her some light in her darkness.
Jared is just so sweet and loving and not to mention extremely attractive and HOT! There's so much chemistry sparking between them and Jamie once again doesn't disappoint with the steaminess ;]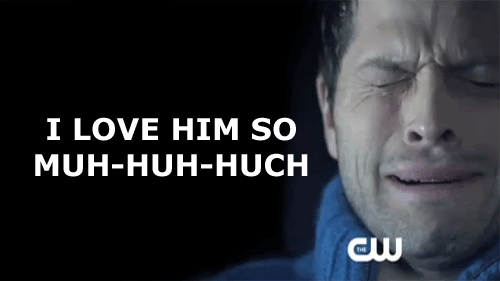 The supporting characters in Providence were great too! I just loved Jared's entire family and all though I didn't really enjoy Nina's best friends Ryan and Beth, they were still a nice addition to the story.
Providence is not just a nice romantic story but it has an exciting story too! Nina is constantly in danger from the wrath of the demons and the humans that everything to lose because of her father but Jared will do anything to protect her.
The struggles they go through to be together will just rip your heart to pieces! Jared is simply every girls dream guy, so entirely and irrevocably in love with Nina that she is literally everything to him and has been for years.

When a traumatic event makes Nina question whether or not they should be together to the point she very painfully pushes him away, I wanted to strangle her!!! I was nearly brought to tears over how much pain Jared had to endure because of Nina's stubbornness, I felt my heart shattering along with his!
What Jamie McGuire does extremely well is that she writes WONDERFUL romance.
This book is only the beginning of the journey and I couldn't have been happier to experience it.
It will make you smile, laugh, even cry and at times it will rip you apart. But you will fall in love with it and you will want to read it over and over again.
What you need to keep in mind is that it got a lot of bad reviews from people, saying that it is similar to Twilight and that there are love triangles and that it's just down right bad.
But don't listen to those people, go in it with an open mind and you shall not regret it! There is an implication of a love triangle but it doesn't get further then that.
And now, here are some of my favourite quotes:
"Don't interrupt my anxiety attack. It's rude"
"I exist for you. And I live for you. And I live to love you."
"I could step aside, Nina. I could step aside and let you be with who you're supposed to be with. If I was any less selfish... I would. But even after all of my stupid mistakes, I still think I can make you happy.''
''If it's what you want, I'll step aside'', he shook his head, ''but if it's not... I'll fight fate. I'll fight Heaven, and Hell, and everything in between to keep you."
"Jared cupped my jaw and his thumb brushed my cheek. ''As long as you heart is beating, so is mine"
"He was devastatingly handsome, kind, and spoke a second language. If the sweet potato fries turned out to be all that he'd promise, I might have fallen out of my chair."
"Jared, thus far it's my understanding that you've been raised by a family of assassins. You've spied on me, stalked me, installed microphones in my bedroom, and confessed to falling in love with me before I could drive. If I haven't left by now, I don't think I'm going to."
"I followed Jared outside and eyes the slick, black beauty parked on the curb. "What is that?" Jared sighed. "It's a Vulcan." "Weird. I thought it was a motorcycle." I smiled, but Jared didn't find the humour in my words. I put up my hand and separated my fingers into a 'V'. "Live long and…no?" I shook my head, seeing that Jared was in no mood for jokes."
"He kissed me as if I was the air he'd gone without for five days."